Resin pool
Gemini above ground pool
Discover the allure of the Aqualeader Gemini pool, a harmonious fusion of European flair, unwavering performance, and unmatched durability. This pool redefines style with its 100% resin structure, meticulously molded using an advanced injection process, and enhanced with ribbing for superior strength.
Key Features:
Resin construction: Crafted entirely from premium Synflex resin, the Gemini pool showcases its commitment to quality, ensuring long-lasting beauty and structural integrity.
Driftwood Aesthetics: The 52-inch Driftwood wall adds a touch of sophistication, aligning seamlessly with contemporary exterior trends, making it a timeless choice.
Precision Engineering: With a 6-inch resin coping and reinforced resin posts, the Gemini pool is built to withstand the test of time and the rigors of pool life.
Yardmore System: Experience the innovative Yardmore system, which eliminates the need for unsightly struts in oval-shaped pools, creating a sleek and spacious swimming area.
Ergonomic Excellence: The ergonomic profile of the Gemini pool ensures a truly round swimming experience, offering both aesthetic appeal and comfort.
Aqualeader Gemini – Where Style Meets Strength
Step into a world of enduring elegance and superior craftsmanship with the Aqualeader Gemini. This pool is not just a luxurious addition to your backyard; it's an investment in lasting beauty and relaxation. Dive into the future of pool design with the Aqualeader Gemini pool.

Features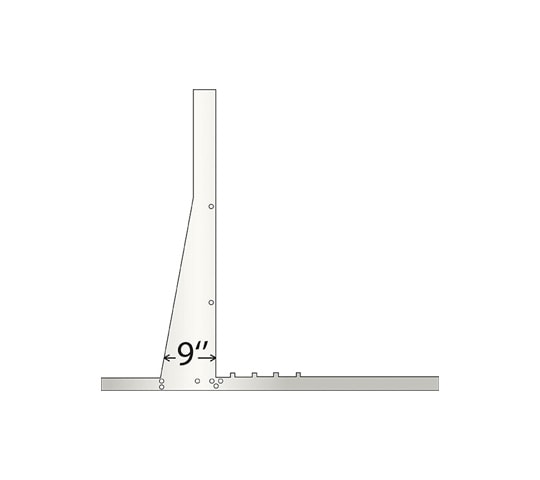 Yardmore oval system
This system eliminates the props that traditionally support oval pools. You optimize the space of your land with the aesthetics of this model.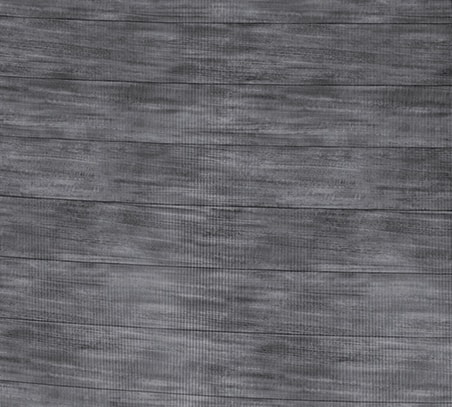 52 inches Driftwood wall
Our walls are made of steel with a hot-dip galvanized coating for years of corrosion-free use. An additional clear protective coating adds weather resistance. The wall is corrugated to increase its strength and durability.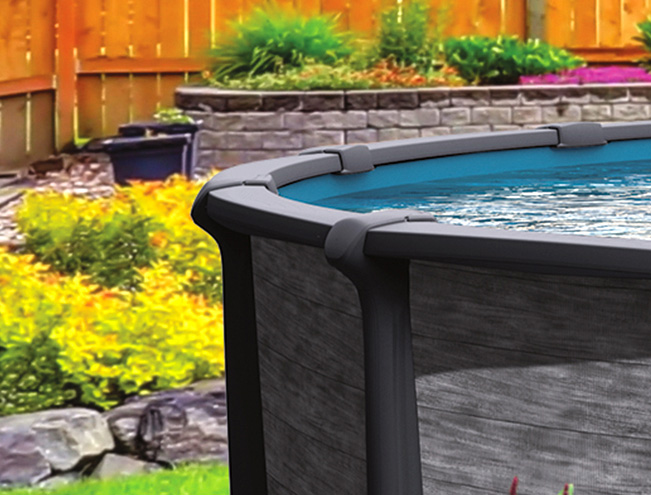 6 inches resin copings Gemini
The resin is resistant to UV rays and requires no maintenance. In addition, the resin does not capture heat and remains tempered to the touch.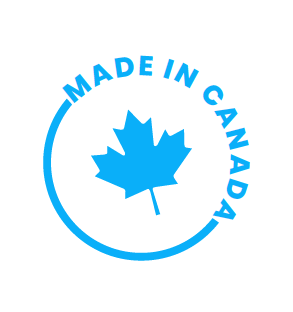 Made in Canada
Specifications
Brand: Aqualeader
100% resin structure molded by an injection process which reinforces each of these components with a ribbing process
6 inch resin coping
Reinforced posts in resin
52 inch Driftwood wall
Ergonomic profile showing a truly round swimming pool
Precision molded coping joints that fit perfectly each time
Oval shaped pools without struts thanks to the Yardmore system.